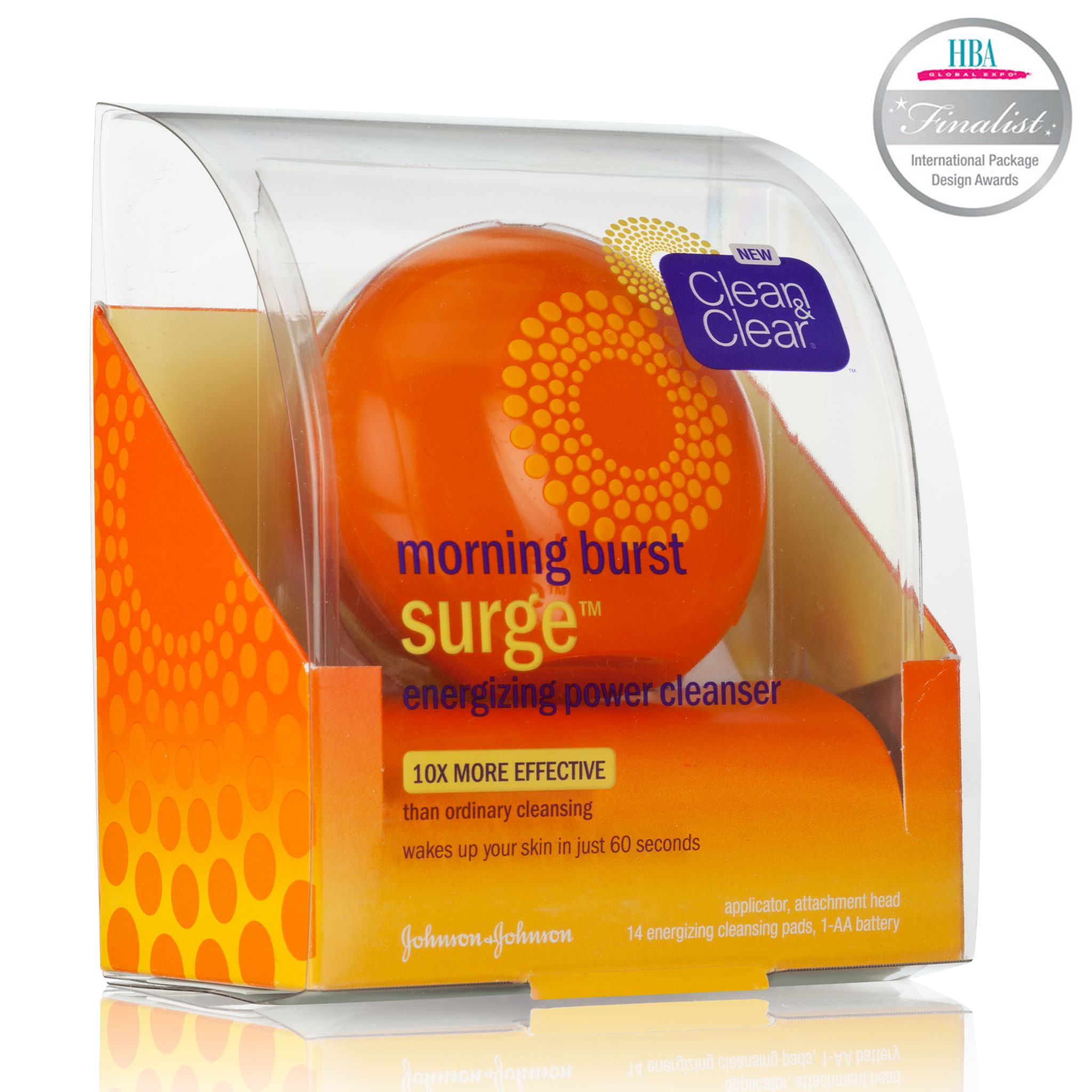 CLEAN&CLEAR® MORNING BURST SURGE is a fantastically fun looking device designed by our in-house industrial designer. I collaborated with our engineer partners on several concepts for a unique, cost-considerate and eye-catching exterior package. The final package shown here was a finalist at the HBA International Package Design Awards. It is patented with the United States Patent and Trademark Office and I am officially listed as an inventor!

Graphic Design
CLEAN&CLEAR® NIGHT RELAXING is a new platform designed and developed from the insight that young teens understand that their skin needs to restore over night and the most efficacious and desired products are made with ingredients that are natural and are derived from the ocean. Based on this insight I chose a color palette cueing the night sky and deep seas and designed graphics that evoke restoration and relaxation through layers of translucent and silk screened effects.

Graphic Design, Icon Design
CLEAN&CLEAR® FRUIT INFUSIONS is a new sub-platform designed and developed from the insight that young teens want more natural ingredients, specifically fruit, in their skin care products. Because C&C is such a fun, bold and youthful brand, this platform was designed with that spirit in mind. It was necessary to communicate the efficacy of the benefits of fruit ingredients while balancing the fun energy of the brand. The pump structures were custom designs based on blended smoothies. The graphics further emphasized the blended fruit while extending the brand language of the MORNING BURST platform.

Graphic Design